Neko Ramen
2021.03.09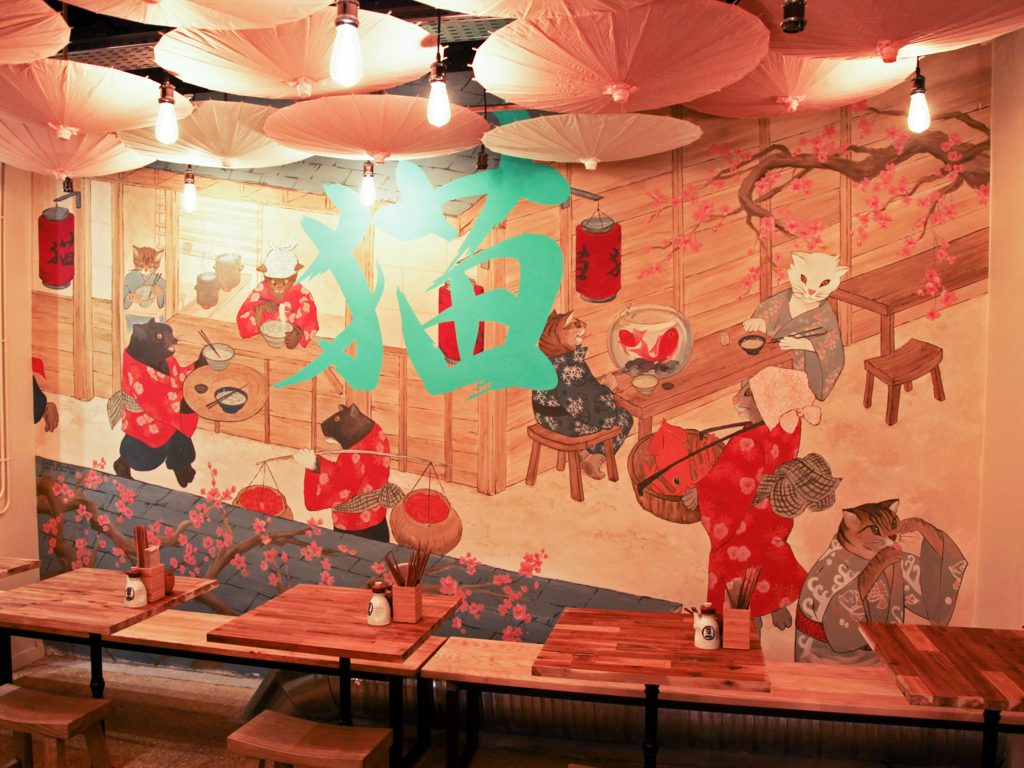 Here's the interview with the owner, Mr. Sedrik Allani who always welcomes the customers with a smile, saying, "Irassyaimase".
-When was your restaurant opened?
It was opened on January 17th, 2019 in the middle of strike, followed by the co-vid 19 situation. There was a terrace since the opening, but we were allowed to use the parking lot as another terrace under the co-vid pandemic, so there are two now. Owing to the terraces, we have more customers than we had before.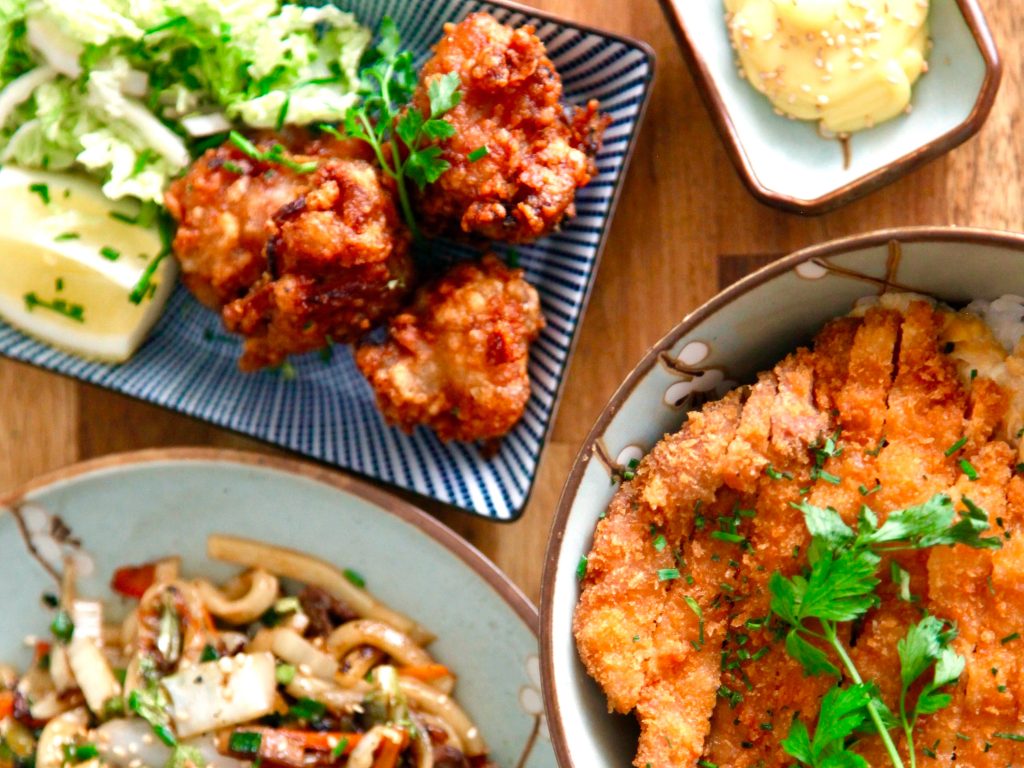 – When did you start leaning Japanese cuisine?
I started having great enthusiasm for Japan and Japanese cuisines when I visited a Teppan-yaki restaurant in London with my family at the age of 6. I was attracted to the foods cooked in front of my eyes, and the chef's performance. Ever since then, I have loved Japan and its cuisines. For me, it was always Japanese restaurant whenever I was asked what restaurant I wanted to eat at. I have cooked new Japanese foods three times a week at home since I was 15 or 16 years old.
– When did you decide to do the restaurant business? Was it a ramen restaurant since the beginning?
Yes, it was only ramen that came up to my mind. For me, ramen is the most beautiful food in the world. It's delicious, affordable, and hearty. I think it saved lives of Japanese after the war when the people were too poor to get enough food. But ramen was tasty, inexpensive and substantial. It came originally from China, but it was arranged by Japanese and made to be the most popular food in Japan. That's a fantastic story.
From the chef's point of view, the first of the three reasons why ramen is attractive is that it can please anyone since it's not expensive.
Secondly, it's very complicated to make it. It's hardly possible to make ramen at home. So, it's better to eat it at a restaurant, isn't it? Thirdly, more than 150 ingredients are used to make my ramen, it means that making ramen has a lot of possibilities, and it requires a lot of creativities. It's really attractive.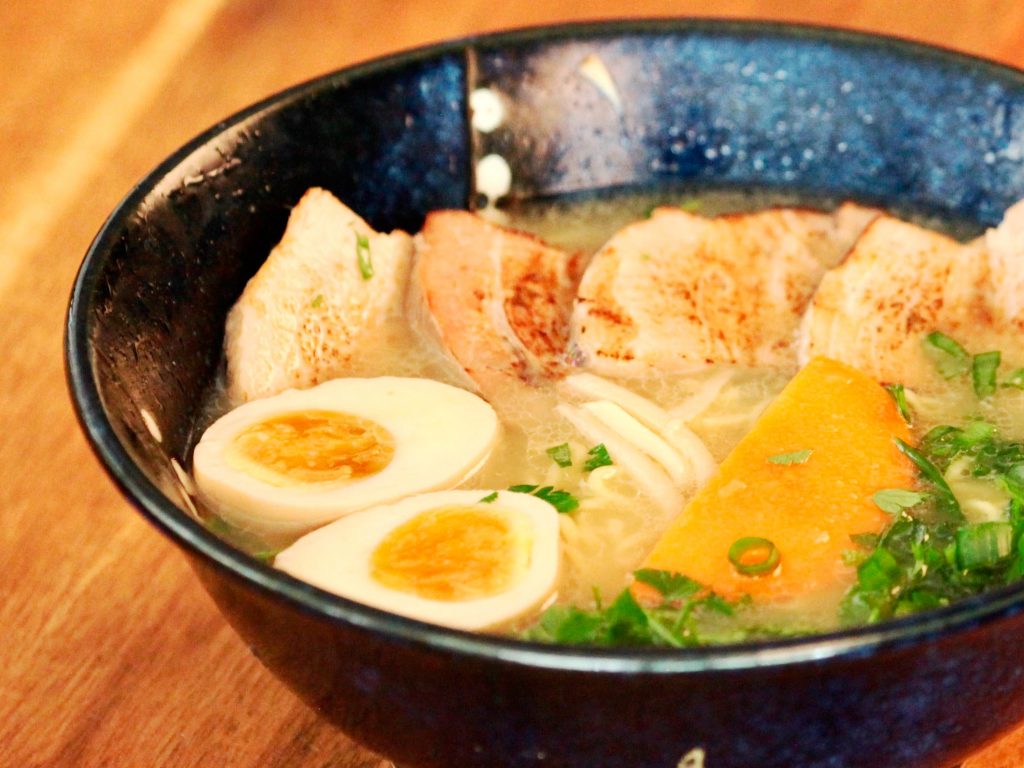 I learned how to make ramen at a ramen school in Japan. There were four main flavors to be learned; shio, shoyu, tonkotsu and miso. To make good miso ramen requires a wok pan. Moreover, I'm not a big fan of miso ramen. So I thought about making three types of ramen; shio, shoyu, and tonkotsu.
And, I came up with an idea of making vegan shoyu ramen, using seasonal vegetables. I use the different vegetables almost every month, adjusting to seasonal change.
Now let's talk about shio ramen. There's a Michelin-starred ramen restaurant in Tokyo. I was inspired by the taste of its ramen, and made shio ramen. I added the truffles to my recipe.
As you know, tonkotsu ramen is regularly eaten. Our tonkotsu ramen is characterized by its light taste. I arranged the traditional recipe to remove the fatty flavor. My broth is very light, and not fatty. You can fully taste its umami.
– You offer vegan ramen, too. Do a lot of customers ask for it?
I don't think we have a lot of vegan customers. But more and more people are eating vegan food. I know some people come for our vegan ramen and vegan options. Maybe because they all can eat something if there is a vegan in a group of four or five. In fact, most of the time there is a vegan menu in vegan restaurants and there is only non-vegan menu in non-vegan restaurants. It's rare for restaurants to offer both.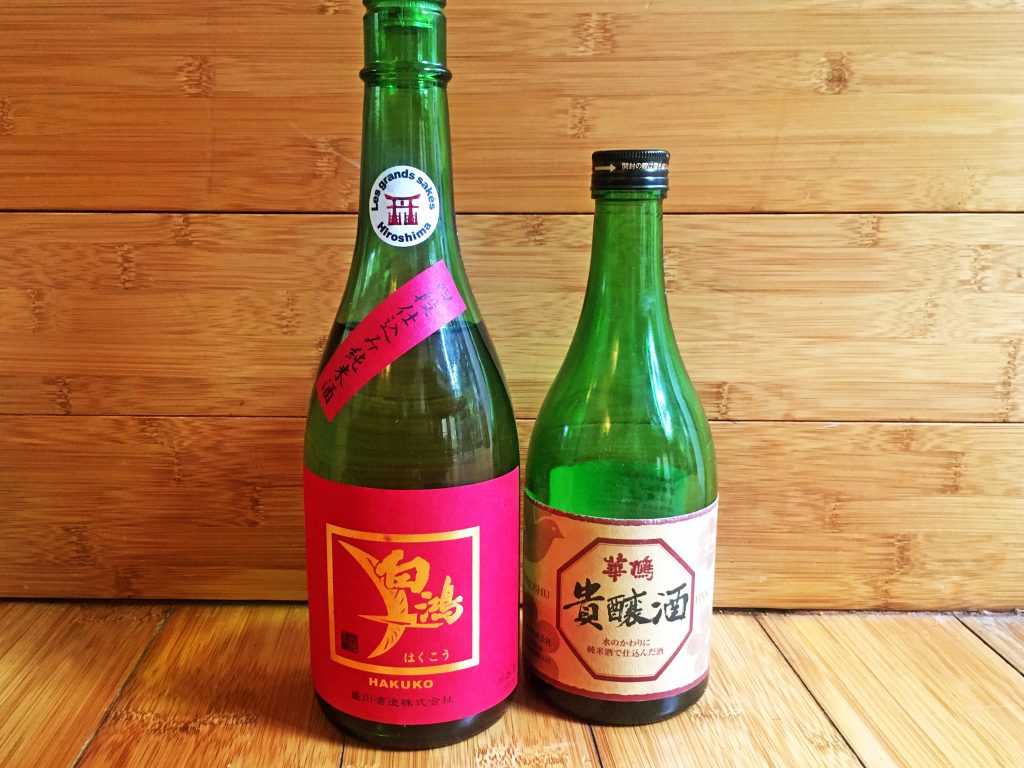 – How's your nihon-shu sales going? Do you sell much?
Not as well as I had thought it would be. They drink beer instead. My goal here is to introduce people to Japanese culture other than sushi. So, whenever the customers are interested in nihon-shu, I always talk to them about it, and have them taste it. Nihon-shu is often confused with an alcoholic beverage served after meals at Chinese restaurants. In most cases, the customers were pleasantly surprised when they found out how delicate nihon-shu is. We hope that, by serving Hiroshima's nihon-shu (kijo-shu and yondan-jikomi), our customers can experience its world. I think that yondan-jikomi is good during meals, and that kijo-shu is enjoyable with desserts.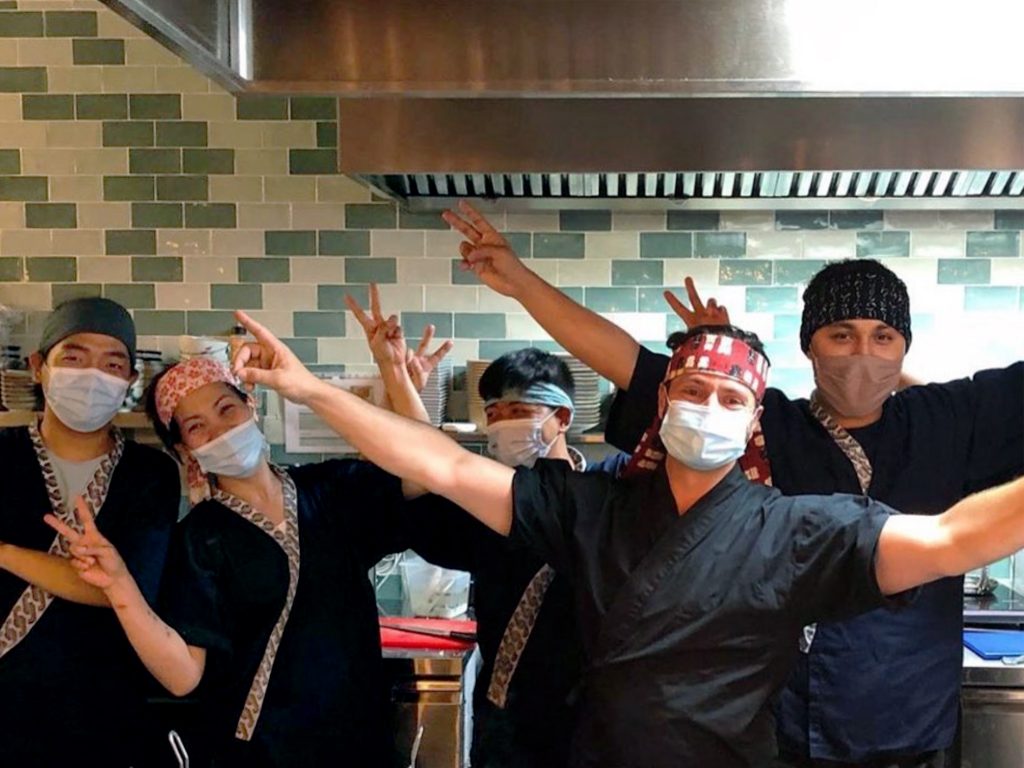 -Do you have any Japanese employee?
Yes, I have a few. Everybody who works here either wants to live in Japan or has a passion to work in a Japanese cultural atmosphere. That means they are Japanese while they work here even though they're not Japanese.
-You recently started your restaurant, what are your plans in three or five years?
My goal is to introduce Japanese culture as much as possible. If I can open another restaurant that offers something different to make people discover Japanese culture even more, it will be grateful.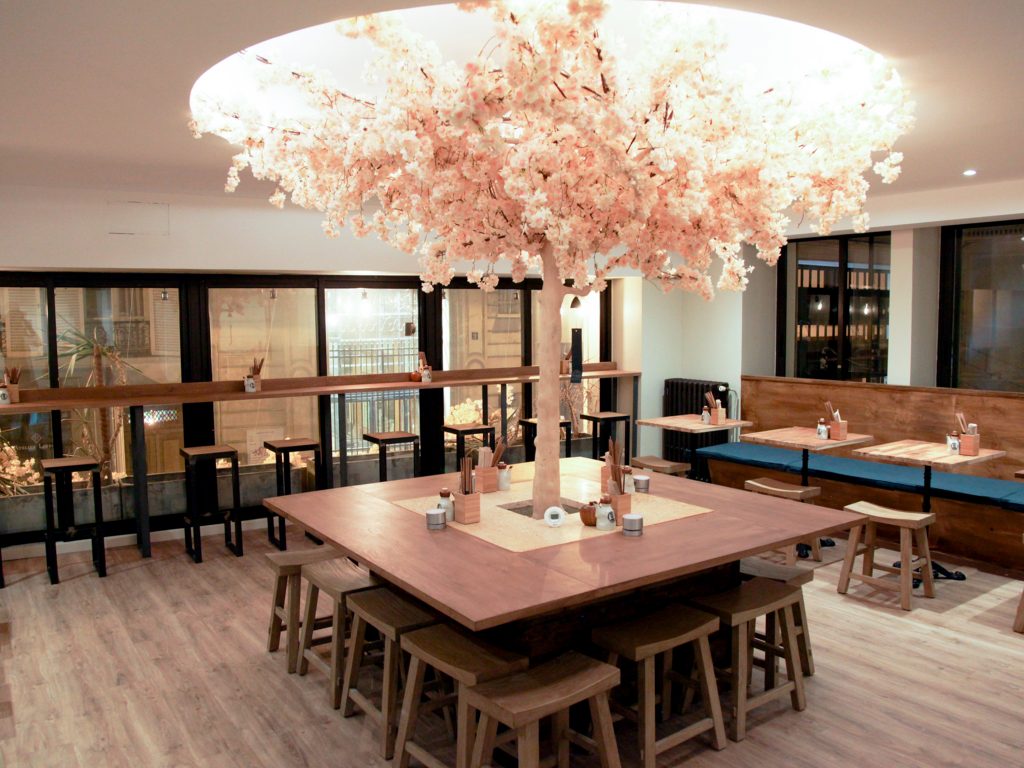 -What do you like most about Japan?
The landscapes and the architecture are magnificent. And people there are very nice, civic, and supportive to each other. Groups come first before individuals, and that concept makes living in Japan comfortable.
---
Neko Ramen
6 rue de la Grange Batelière 75009 Paris, France
+33 (0) 1 71 21 40 00
https://g.page/Neko-Ramen?share
Open hours
Everyday 11.30am-9.00pm
Site web: https://www.nekoramen.fr/
Instagram: https://www.instagram.com/nekoramen_paris/
FB: https://www.facebook.com/nekoramenparis