ABRI SOBA
2021.03.09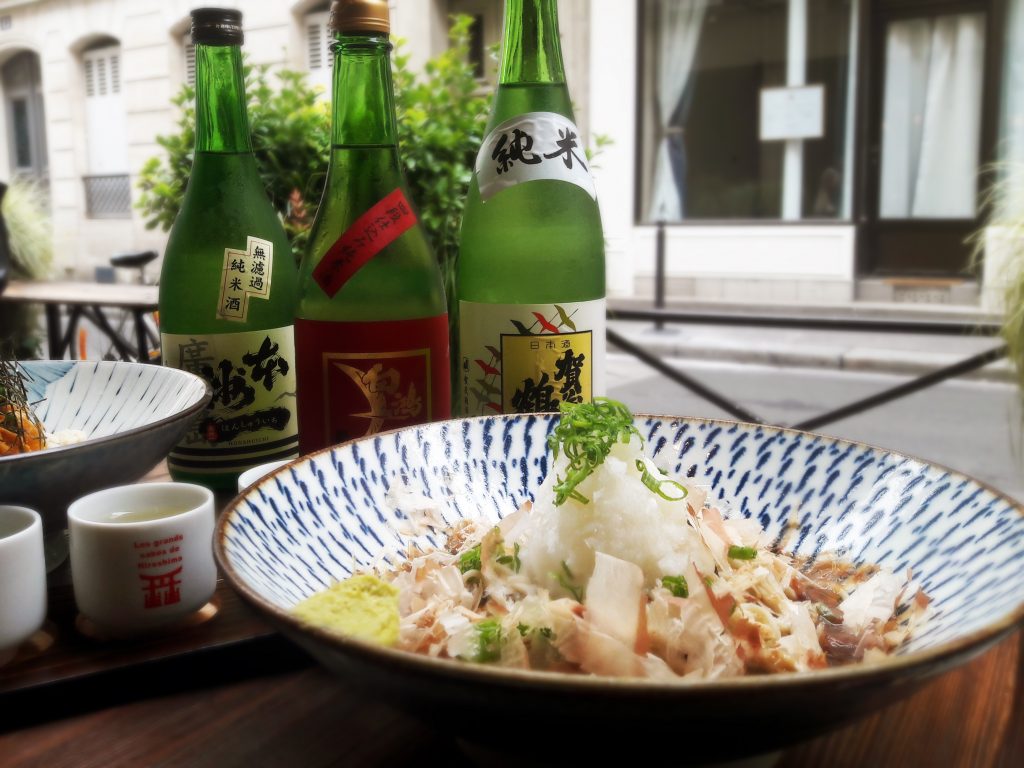 – Your interior decoration is magnificent! There are a lot of details.
Yes indeed. We wanted the French to immediately experience the atmosphere of an old Japanese town. We use a lot of wood to create the Japanese atmosphere, demanding with the lighting and the appearance of the counter.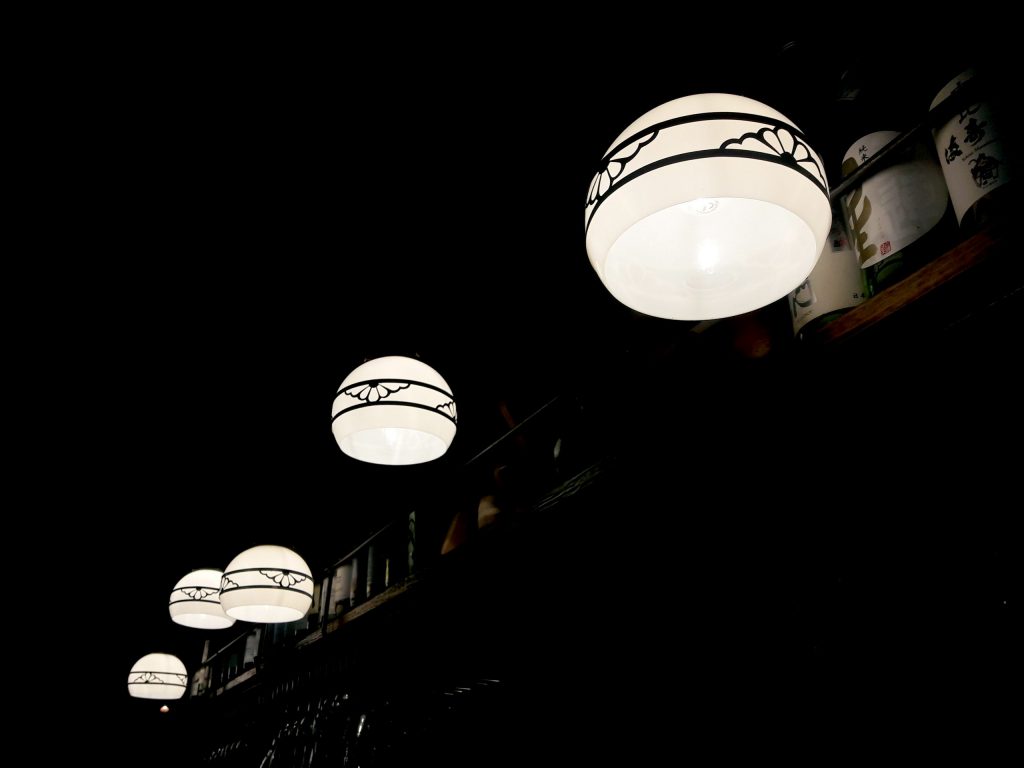 -Did you start offering nihon-shu when it was opened in 2016?
Yes. Many French restaurants serve it recently, but I think wine is better suited to French cuisine and nihon-shu to Japanese cuisine. There are still many French people who confuse nihon-shu with the strong, cheap, and smelly alcohol served in Japanese restaurants run by Chinese. I'd like them to know that there are different kinds of nihon-shu which taste really good. If they don't know anything about nihon-shu, I explain to them that it's a bit like wine, that it can be dry, fruity, or sweet. Recently, more and more French are familiar with daiginjo and ginjo type nihon-shu.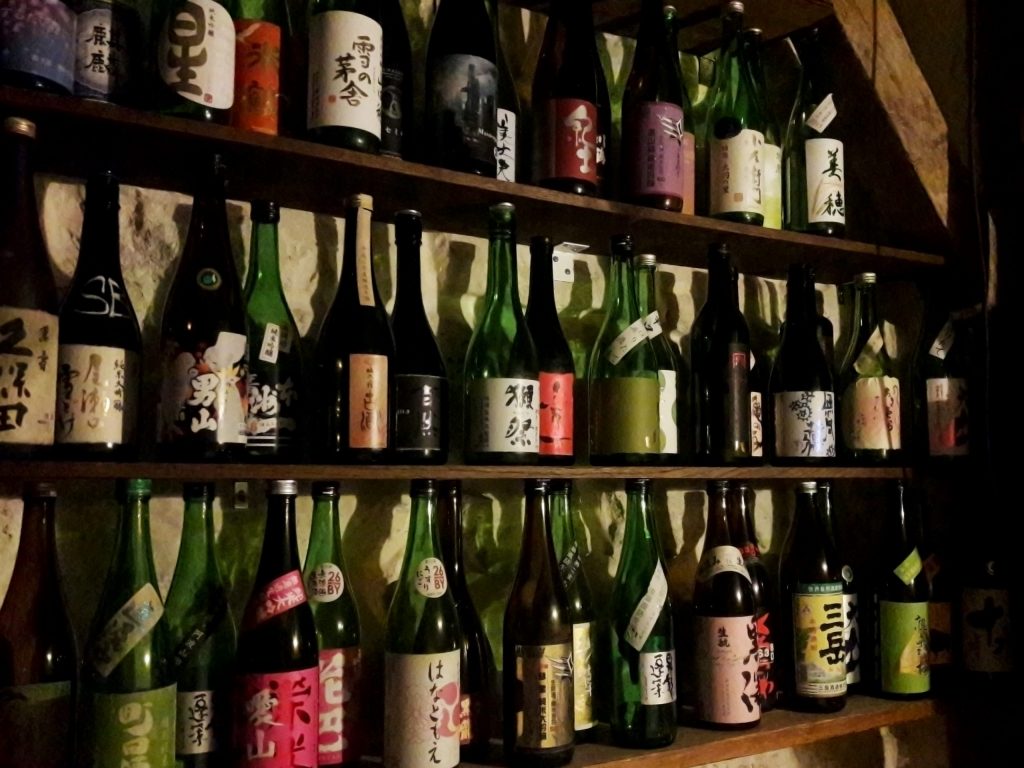 -What percentage of your customers drink nihon-shu?
About 30 %, like wine. There were a lot of people who drunk nihon-shu at lunch at the restaurant where I worked when I came to settle in France 16 years ago. But over the years, alcohol consumption has decreased, especially among the young people who rarely drink it. But less and less people drink it every year, especially the young people rarely drink it.
– What type of nihon-shu is popular among French?
Refreshing and dry ones that are reminiscent of white wine are popular.
-What food of Abri Soba do you recommend to go with nihon-shu?
Certainly, nihon-shu pairs really well with seafood. I would recommend sashimi, squid marinade with vinegar and miso, tuna marinade. And it's definitely good with soba.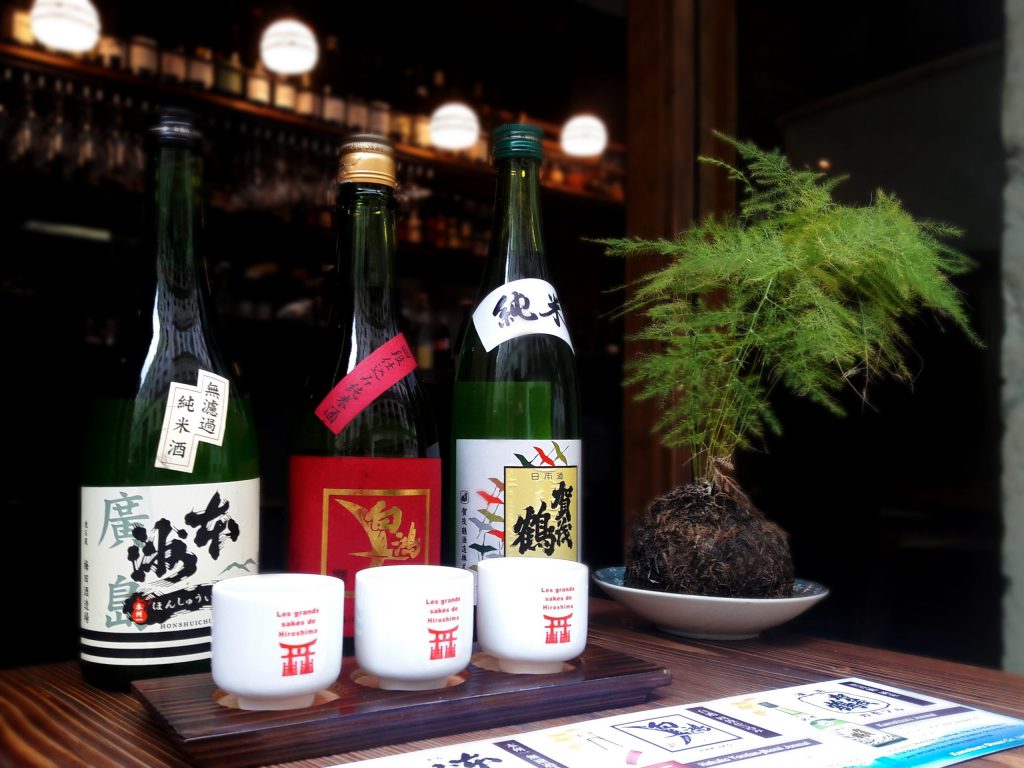 -How do your customers react to Hiroshima's nihon-shu ( degustation menu of 3 varieties for tasting) ?
Each of our Hiroshima's 3 types of nihon-shu has its own taste, aroma and distinctive color. Our customers are viewing the nihon-shu brochures with great interest while drinking. Some order Hiroshima's nihon-shu at every visit, and some come for simply drinking nihon-shu.
– What is the most popular nihon-shu of Hiroshima?
It's junmai-shu of Kamotsuru Shuzo Brewery. I think it's popular because it has refreshing, dry tastes to go well with meals.
– Do you have any further project in mind?
I have sushi business in my mind. I'm thinking of a cool and reasonable sushi restaurant where people can visit casually because there's no such place right now. Other than that, a place where the only alcohol served would be nihon-shu.
---
ABRI SOBA
10 Rue Saulnier, 75009 Paris FRANCE
Open hours;
12:00 to 14:00, 19:00 to 22:30 on Tuesday through Saturday
Closed on Sunday and Monday