Interview with a KURA MASTER Jury on the Reputation of Nihon-shu in the Famous Wine Production Suburban City of Macon in France
2021.02.01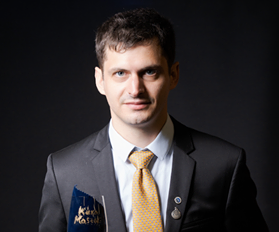 We had an interview with David, a KURA MASTER jury, the owner of Japanese restaurant AZUKI and Japanese grocery store Autour du Yuzu, on possible growth of nihon-shu in French market.
David Bernard : Nihon-shu sommelier
After learning the hotel management in Lyon, he now owns the restaurant AZUKI and the grocery store Autour du Yuzu in Macon, a suburban city in Bourgogne region famous for the wine production. He is a KURA MASTER jury, and nihon-shu is his consuming passion.
---
–What do you think of nihon-shu in French market?
It has been developing significantly over the last four years. It was a niche market a little while ago, but it is expanding owing to French chefs.
It can be proved by the fact that few of our restaurant customers confuse nihon-shu with strong digestifs usually drunk at Asian restaurants. Our customers commit our recommending sake choice at dinner or at the store to us, and they actually purchase what's recommended.
Note; Nihon-shu used to be mistaken with distilled spirits with a high alcohol content, known as saké served for free after meals at Chinese and other Asian restaurants in France.
–How do you think of Hiroshima's nihon-shu among a number of others?
It is a tough question to answer since in Japan there is no concept of Terroir to correlate an particular area with nihon-shu unlike Macon located in the south of Bourgogne with wine. But Hiroshima has its own advantages. It's a special region where the locals can share the specific emotions and sympathy. You can connect the sensibility of them with the sophisticated nihon-shu.
–Can we have some talk about Hiroshima's nihon-shu you have picked?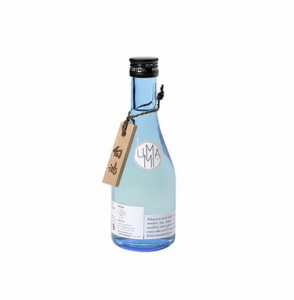 I love Hakukou of Morikawa Shuzo Brewery. The beautiful blue bottle has a cedar wood chip. The taste becomes mellow with the wood aroma when you stir nihon-shu in the glass gently with the chip. I would recommend a beef bowl and duck dishes to pair with it. It's just like a magic. Seikyo Maboroshi of Nakao Shuzo Brewery is also my favorite.
It has a plant-like fresh flavor suggestive of stepping into the bamboo woods. Some may be perplexed by its fragrant aroma which wines don't have. I would say it goes well with the thoroughly steamed seafood.
I feel that nihon-shu of Kamotsuru Shuzo Brewery is more traditional. It's easy-drinking for those who have just got interested in nihon-shu with a limited knowledge because it's enjoyable at any temperature. It might be compared to a "Swiss Army knife" since it has multiple functions and conveniences. We handle more than 10 varieties of Hiroshima's nihon-shu.

Note; Swiss Army knives are multi-function tools.
– How did you get to know Hiroshima's nihon-shu?
The first nihon-shu I got to know was Hakukou of Morikawa Shuzo Brewery. I got a strong tie with Hiroshima when Pekon and Moko in charge of PR of KURA MASTER came to visit Macon along with the delegates, and provided me with the knowledge of nihon-shu. I really got into nihon-shu when I visited a Hiroshima's brewery in March 2019 right before the lockdown.
–What do you talk about with your customers when you serve them nihon-shu?
I simply talk about the history of breweries. I tell nothing more than one or two information such as the variety of rice, and an anecdote because they are there for fun, not for learning. I am grateful when they leave our restaurant with a little joy of indulgence in Japanese culture and the feeling that they have travelled to Japan.
That's our feature and the essence of nihon-shu. We also serve wine, but not as much as nihon-shu. We let the newcomers taste it first. Still, there are some people who regard it as a strong alcohol. I sometimes link it to "rice wine" for them not to mix it up with distilled alcohols.
– Can you tell us about the future prospects of nihon-shu in French market?
I honestly think positively about it. It will be unnecessary to inform people of nihon-shu as the time passes because it will become more familiar. The distribution network might grow, stimulating more nihon-shu imports into France.
Nihon-shu sales have picked up by 200% over the last four years. That indicates it sells four times more than the wine does. That's truly delightful.
---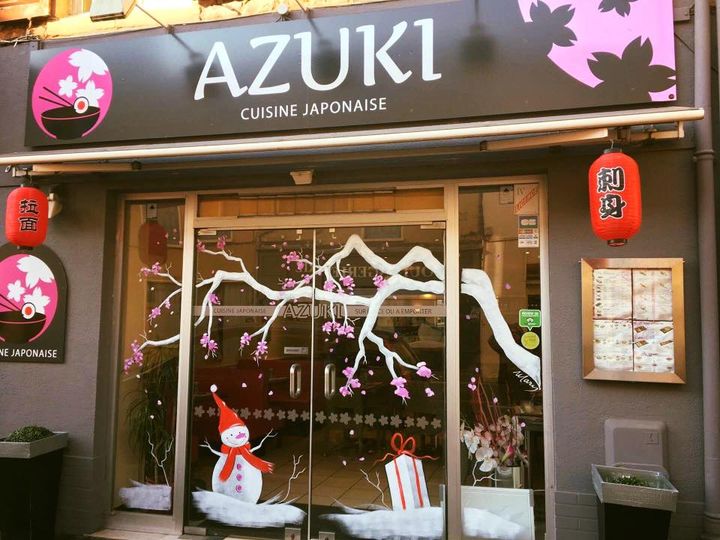 Restaurant AZUKI
24 Rue de Lyon, 71000 Mâcon
https://www.restaurant-azuki.fr/
Epicerie fine japonaise
Autour du Yuzu
97 rue Dombey 71000 Mâcon
https://www.autour-du-yuzu.fr/