"Shima no kura", the nation's first "kijo-shu" brewed by Enoki Shuzo Brewery of Hiroshima
2021.01.10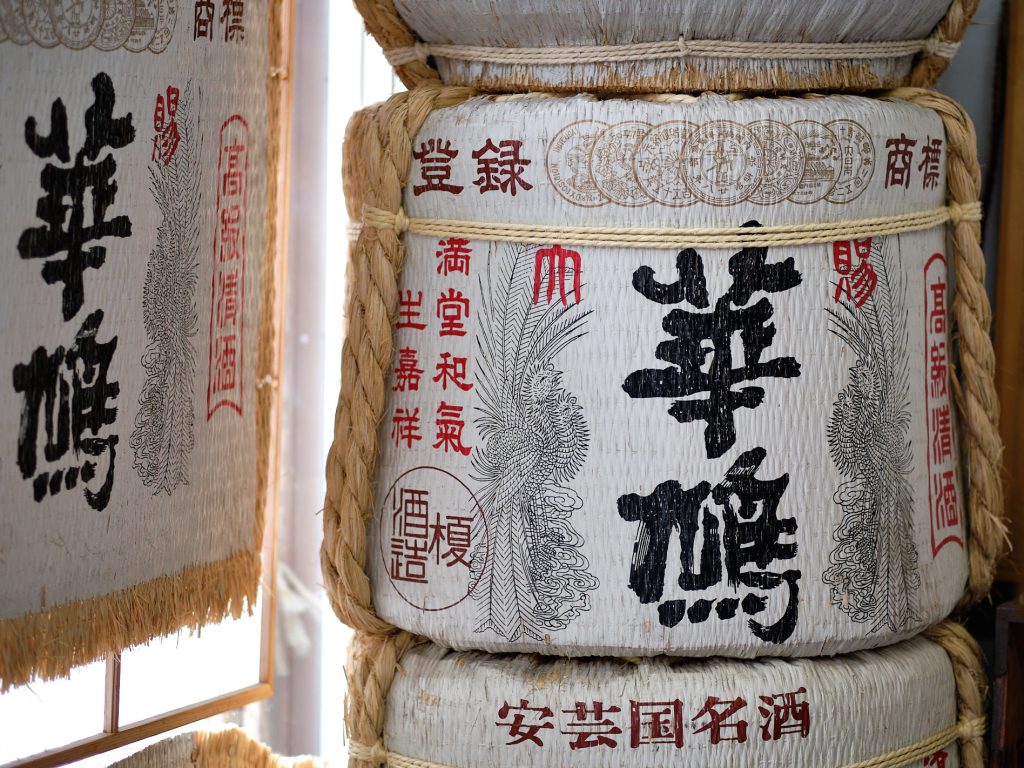 Enoki Shuzo Brewery is known as a maker of kijo-shu brewed using sake instead of water. It's one of "Shima no kura (brewery on island)" located in Ondo-cho on Kurahashi island in the southwest region of Hiroshima prefecture.

Generally, sake is brewed by sandan shikomi (three stage mashing) which requires the mixture of koji, rice and water to be added in three parts. In contrast, water is replaced by sake at the third addition known as "tome-soe".
Adding sake instead of water allows the fermentation to occur slowly, making the finish sake creamy and sweet just like noble rot wine.
The chairman Toru Enoki was highly motivated to take on new challenges, and he brewed kijo-shu and commercialized in 1974, preceding other breweries in the nation. Junmai-shu is used instead of water at the mashing step. "Kijo-shu 8 (hachi) nen chozo (kijo-shu aged for 8 years)" has become a classic brand.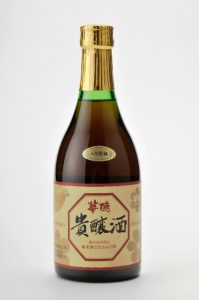 <Click here for Kijo-shu 8 nen chozo>
A wide variety of other kijo-shu along with shin-shu (sake nouveau), nigori-zake (cloudy sake), and ko-shu (aged sake) are available. The color of Kijo-shu 8 (hachi) nen chozo is umber, that of freshly pressed nama nigori-zake (unpasteurized cloudy sake) is white, and that of shin-shu is transparent. You may enjoy discovering the difference between them.
"Kijo-shu has different aromas from other nihon-shu's, so it seemed to be easily accepted by the people overseas familiar to koshu (aged sake)." says the president of Enoki Shuzo Brewery, the fourth generation owner of Toshihiro Enoki.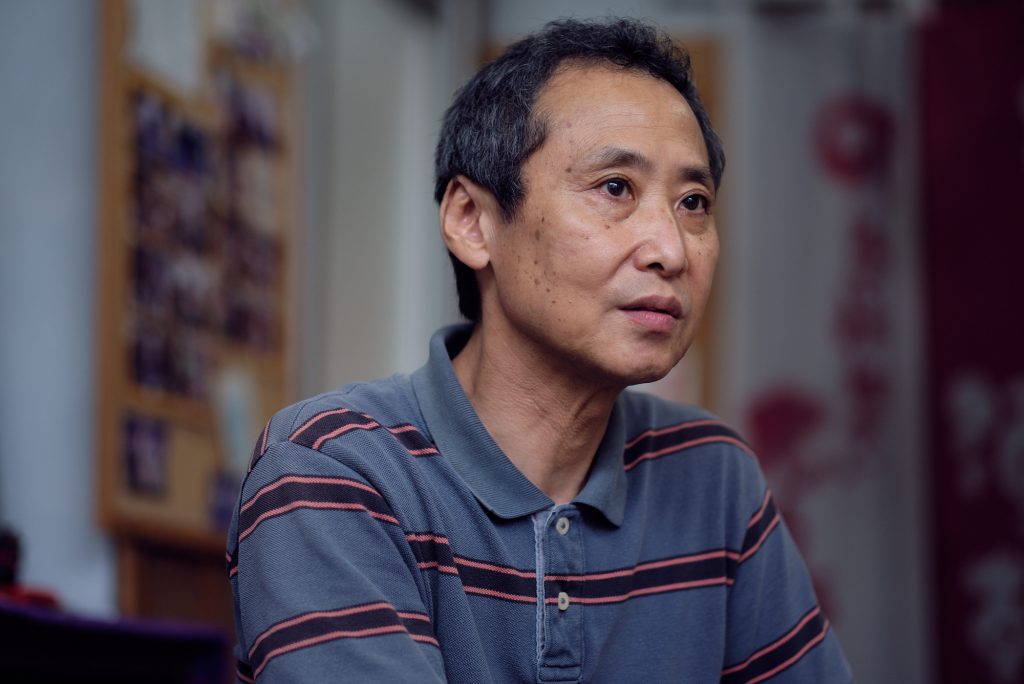 Kijo-shu was acknowledged soon after commercialized by the chairman because it was new and unique. However, it became a poor seller the next year when it started to be produced in volume. Only a few liquor shops handled dark-colored sweet sake like kijo-shu at the time the dry table sake was the most popular.
But he continued brewing kijo-shu through trial and error with a high hope every year. And then, he finally found out that the flavor of kijo-shu would become rich and smooth with high content of the concentrated extract after aged for 8 years.
Overseas countries were attracted to kijo-shu with its untypical and unique tastes more than Japan was.
Kijo-shu of Enoki Shuzo Brewery has earned the gold prizes in the ko-shu category 9 times in total (2008, 2010-2016, 2019) of IWC (International Wine Challenge, one of the world's biggest wine tasting competition). It was awarded the Sake Champion Trophy as the most superior sake in the koshu category in 2010.
Note; IWC is held in London every year known as an influential wine competition in the world. "SAKE" categories were established in 2007.
"Kijo-shu is a clear easy-drinking sake for people overseas familiar to such taste. It pairs well with rich food such as foie gras, game meat, and cheese. It's also good as a digestif just like Madeira wine. You can enjoy it over vanilla ice cream, too." says Mariko Enoki, a sister of the president Enoki. She had worked in France for 11 years. And she has been supporting the president from behind the scenes as a PR delegate since she came back to Japan in 2000.
A Wide Range of Enoki Shuzo Brewery's Kijo-shu
"Sawayaka Kijo-shu Hana colombe ~Shiro-koji kongo shikomi" made from shiro-koji tastes like a full of citric acid-containing white wine.
https://hanahato.ocnk.net/product/101
The product right above aged in the oak barrel is named"Sawayaka Kijo-shu Oak Taru Chozo".
https://hanahato.ocnk.net/product/56
"Rokudan Shikomi Cho-Noko Kijo-shu" is the sweetest of all products brewed by Enoki Shuzo Brewery.
https://hanahato.ocnk.net/product/133
They also have 120th anniversary 1980 kijo-shu aged for 30 years. Their unique line-ups more than the category of nihon-shu will give you a joy of hunting your own favorite kijo-shu.
Brewing a lot of varieties of nihon-shu, from ginjo-shu to kijo-shu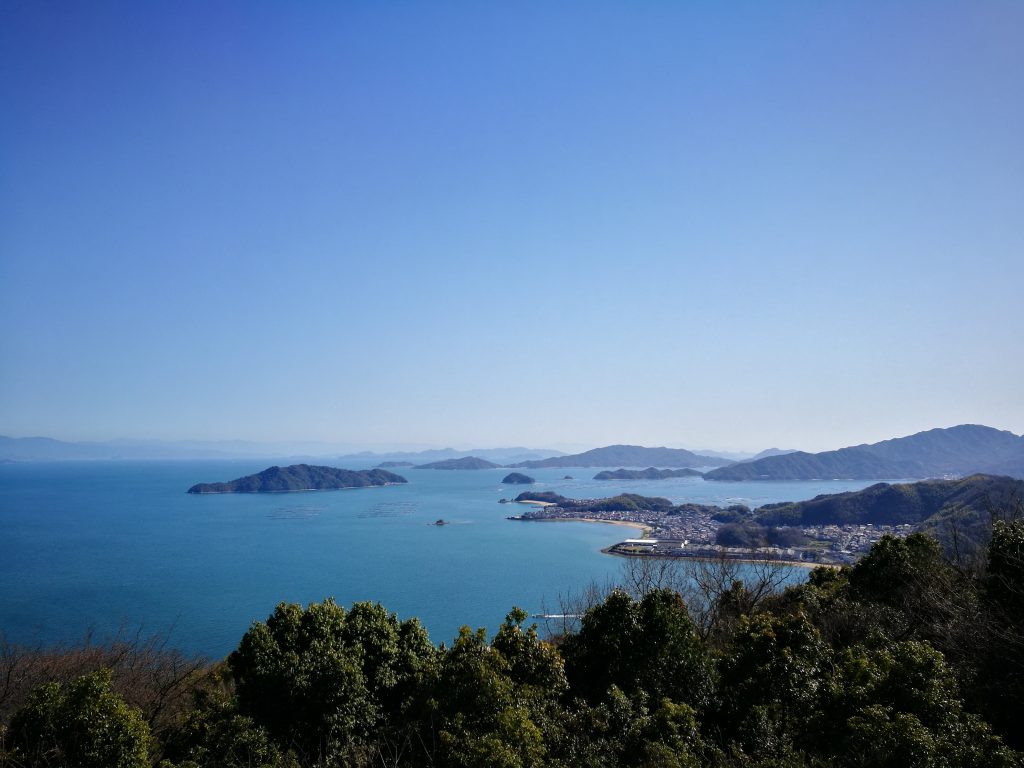 Enoki Shuzo Brewery is located near legendary Ondo no seto where it's believed that Kiyomori Taira prevented the sun from setting, using his fun, and excavated in a day.
Hanahato now replaced "Kiyomori" which was the main product at the time of establishment in 1899.
A wide variety is brewed using medium soft water of the brewer's own well from ginjo-shu to futsu-shu other than kijo-shu. That indicates the chairman's attitude to take on a challenge has been passed on to the brewery personnel.
It seems the genes tell me to do something new. I attempted brewing using new kobo. Through trials and errors, I decided to go back to the basics and to use kyokai kobo Kumamoto #9. It makes our final sake classic and mild, it doesn't make it flashy, though", says the president Enoki.
They aim for brewing sake which people can always drink at ease, "the comfort sake". The three-man team members are a toji Fujita, a kurabito, and the president Enoki whose nihon-shu is brewed elaborately using their labor force, wit, ideas. Nihon-shu of Enoki Shuzo Brewery won 16 gold prizes at the competitions held by the National Bureau's Research Institute of Brewing. That proves their solid techniques.
The toji started making his own rice in Ondo-cho three years ago. The president Enoki began joining him last year. Consequently, their work such as mowing has increased. But they have grown attached to their own rice.
Although Hattan-nishiki grown in Hiroshima is a main rice used for brewing at Enoki Shuzo Brewery, the junmai-shu purely made in Ondo, "Waiwai mura no osake" is made from the toji's own grown rice as koji-mai, and the other rice of Ondo-cho as kake-mai. That's the beginning of brewing using local rice in addition to local water.
Enoki Shuzo Brewery continues to challenge new things. What's coming next? Don't take your eyes off it!
---
Enoki Shuzo Brewery
Established in 1899
2-1-15 Ondo-cho Minami-ondo, Kure city
URL :http://www.hanahato.co.jp