Basic Knowledges

Varieties of rice
Sake-brewing rice is used to make sake.
The main ingredient of Japanese sake is rice. The rice used in sake is usually called "sake-brewing rice."
Distinctive quality is demanded of rice used to make sake.
Sake-brewing rice is distinguished from everyday rice for eating, and usually has a larger grain.
These larger grains have a white core and contain less protein, and the best varieties have a sticky quality.
To make sake, much of the rice grain's surface will be removed during polishing. Small grains would easily fragment, which is why larger grains of rice are preferred for sake.
To create richly fragrant sakes such as Daiginjo, 50% or more of the rice grain will be lost to polishing.
Compared with normal rice, sake-brewing varieties are softer, and can only be cultivated in certain regions using complicated technology. These factors account for their relatively high prices.
Yamada-nishiki is a representative variety of sake-brewing rice from Hyogo prefecture.
Hiroshima's sake-brewing varieties include Hattan-nishiki, Senbon-nishiki and others.
---
Differences between rice for eating and sake rice.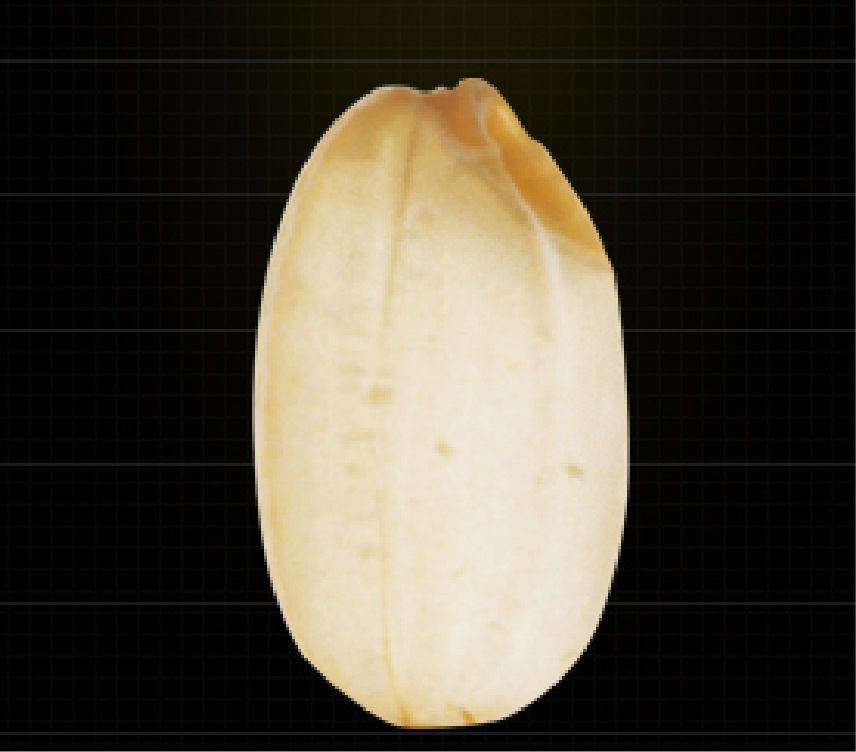 Rice for eating
KOSHIHIKARI
[ 4.9mm ]
Japonica, a Japanese variety of rice for eating
A lower amylose content in the starch is said to improve flavor. Koshihikari rice contains 17% amylose, less than other varieties.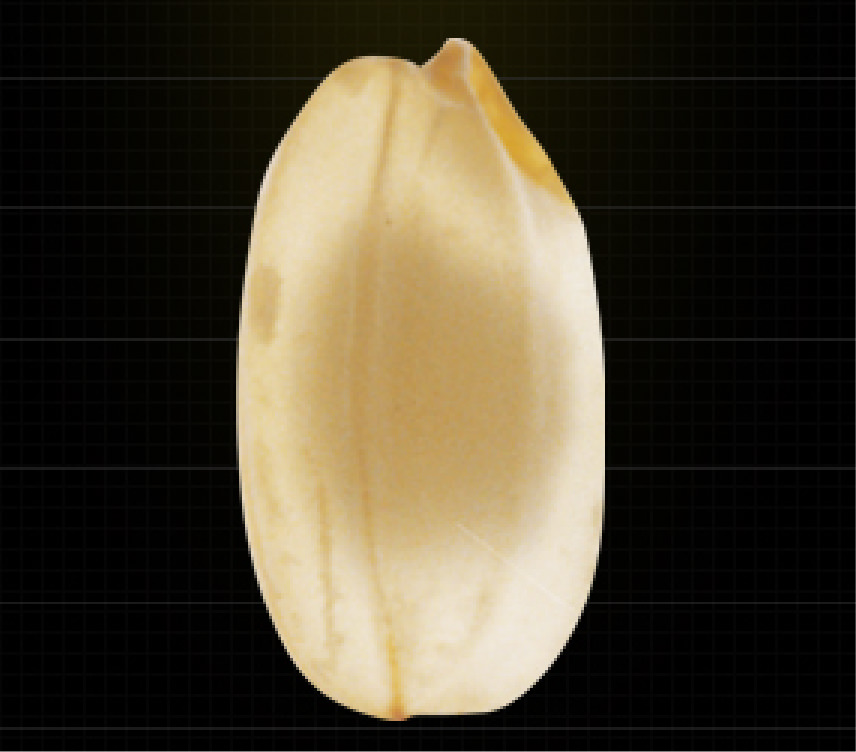 Sake rice
YAMADA-NISHIKI
[ 5.3mm ]
It has a large shinpaku (white core) with starches necessary for making sake, and internal gaps which allow easy growth of koji mold.
It contains less protein and fat which can adversely affect the taste of sake.