Basic Knowledges

The difference between wine
The common point between wine and Japanese sake is that they are fermented alcoholic beverages.
Alcoholic beverages are made by fermenting ingredients with yeast.
Japanese sake is made from rice, rice koji mold, and water.
Wine is made from grapes.
---
The differences are in how they are made.
Wine is made using single fermentation.
Grapes, wine's main ingredient, contain monosaccharides. There is no need to saccharify the juice. The winemaker need only add yeast.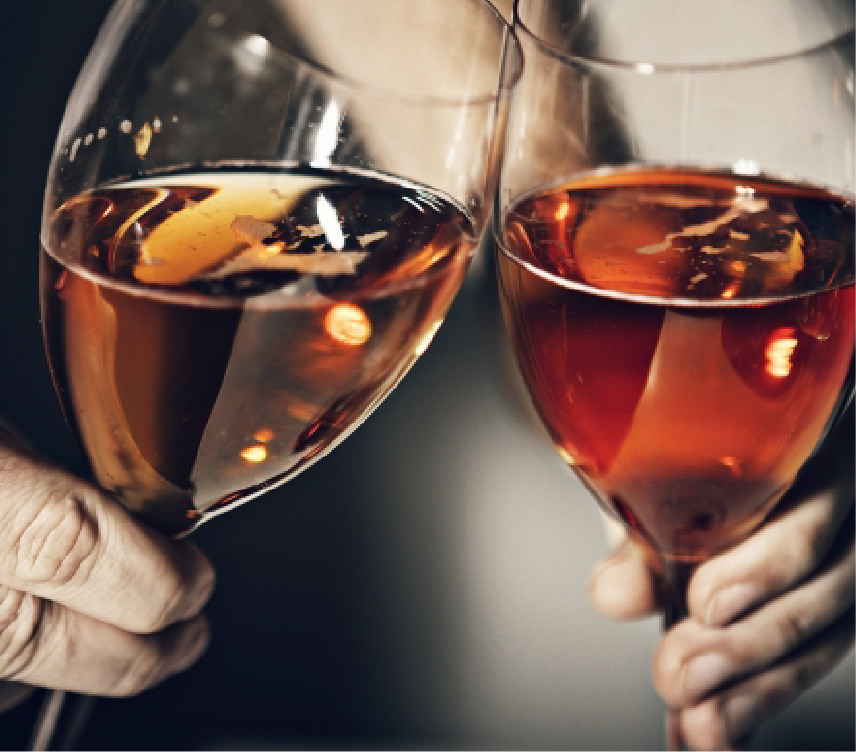 Japanese sake is made through multiple parallel fermentation.
The rice used to make Japanese sake doesn't contain simple sugars. So, in a single container, saccharification of starches by koji mold enzymes and the conversion of sugar to alcohol by yeast proceed side by side.
This is called multiple parallel fermentation.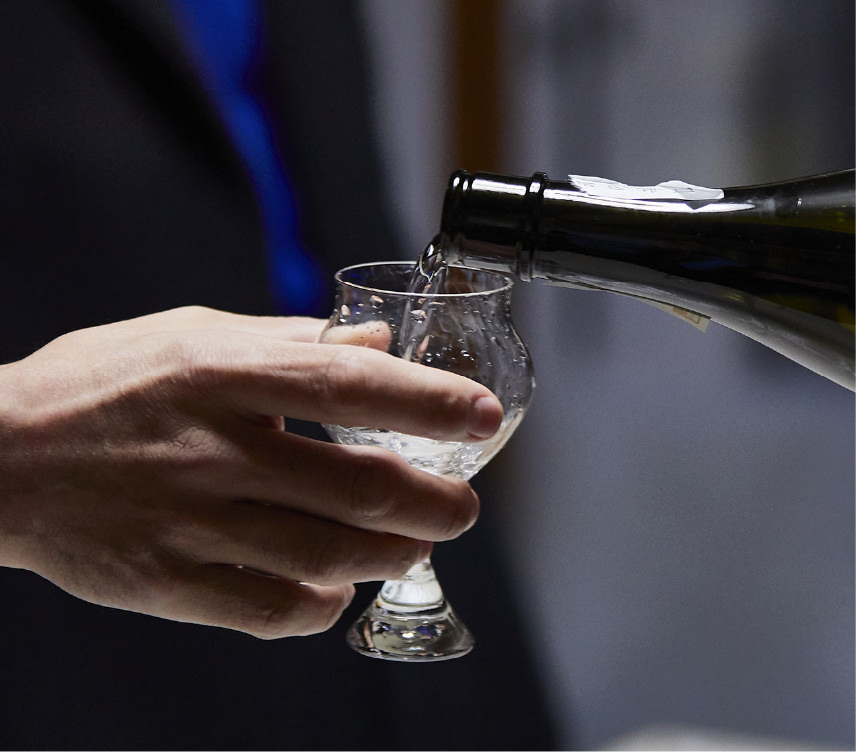 Japanese sake
Besides Japanese sake, there are other alcoholic beverages such as wine and beer. But rice, the main ingredient in Japanese sake, doesn't contain sugars which can be fermented into alcohol. So sake production is complex, requiring higher technique compared to the world's other types of alcohols.
For multiple parallel fermentation, in which saccharification and fermentation occur simultaneously in a single container, steamed rice, koji mold and water are added in 3 steps (3-step preparation of fermentation mash) to a preparation tank with yeast inside and then fermented slowly at low temperature.
Through the parallel processes and 3-step preparation of fermentation mash, low temperatures can be maintained, preventing spikes in sugar and alcohol content so that the yeast can work in an optimum balance.
In this way, fermentation proceeds until Japanese sake achieves an alcohol content of about 20%, which is the highest among the world's brewed beverages.
During the slow fermentation process, various flavors and aromas develop, giving sake its rich character.